DIANE ELIZABETH MALONE



The definition of GRACE is an undeserved gift, and this is certainly what GOD has given me after placing this beautiful angel into my life.
As we follow JESUS, we realize together that this GOD of our choice is in charge of all things, he blesses us with all things, and especially each other.
For the acronym for G R A C E is:
GOD'S RICHES AT CHRIST'S EXPENSE
Thank you GOD for this beautiful Angel.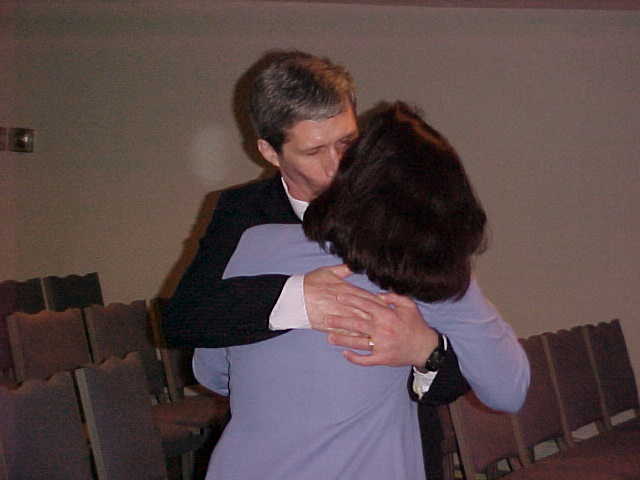 Doubly Good To You, Amy Grant

If you see the moon Rising gently on your fields
If the wind blows softly on your face
If the sunset lingers While cathedral bells peal
And the moon has risen to her place

You can thank the father
For the things that he has done
And thank him for the things he's yet to do
And if you find a love that's tender
If you find someone who's true
Then thank the Lord
He's been doubly good to you

And if you look in the mirror
At the end of a hard day
And you know in your heart you have not lied
And if you gave love freely
If you earned an honest wage
And if you've got Jesus by your side

You can thank the father
For the things that he has done
And thank him for the things he's yet to do
And if you find a love that's tender
If you find someone who's true
Then thank the Lord
He's been doubly good to you

Below are my heart written poems that God has allowed me to express without physical eyes as I am so grateful.

A LOVE DECISION

ANNIVERSARY 2010
ANNIVERSARY 2011
ANNIVERSARY 2012
ANNIVERSARY 2013
ANNIVERSARY 2015
ANNIVERSARY 2016
ANNIVERSARY 2017
ANNIVERSARY 2018
ANNIVERSARY 2019
ANNIVERSARY 2020

VALENTINES 2004
VALENTINES 2007
VALENTINES 2010
VALENTINES 2011
VALENTINES 2012
VALENTINES 2013
VALENTINES 2014
VALENTINES 2015
VALENTINES 2016
VALENTINES 2017
VALENTINES 2018
VALENTINES 2019
VALENTINES 2020
OUR WEDDING SONG, LISTEN TO OUR HEARTS
DAN'S WORLD WEB SITE, BLINDNESS IS NOT THE END